A Secure Commercial Lighting Control Platform Offering IoT Connectivity and Exceptional Project Outcomes
Save Time, Energy and Money with the Future of Commercial Lighting Control
Designed in Australia from the ground up to deliver exceptional project outcomes RAPIX saves energy, saves time and saves money; RAPIX is a 100% DALI compliant modern lighting control and monitored emergency and exit lighting  platform.
RAPIX is also secure out-of-the-box for peace of mind in IoT applications.
BENEFITS OF RAPIX LIGHTING CONTROL
RAPIX is Secure-Out-of-the-Box with nothing more to do for encrypted, autheticated communication for lighting and connected systems. It comes secure and ready to be installed on Integrated Communications Networks found in modern buildings.
RAPIX is unique in that it uses a reliable multicast based Ethernet communication protocol to provide a guaranteed service. Everything that is meant to happen will happen.
RAPIX provides monitored DALI emergency to AS/NZS 2293 as per IEC 62386 Part 202 for no additional hardware or software cost. This further removes cost and complexity of systems in commercial spaces saving more time and money.
With RAPIX, Diginet has developed an extensive set of extended commands for DALI which enable RAPIX to be the world's most intelligent DALI lighting control network.
EASY 3RD PARTY INTEGRATION
C-Bus, CommandFusion, embedded and PC based integration is easily achieved over Ethernet without extra hardware devices using the RAPIX OPEN API.
We use a simple to implement protocol based on TCP/IP which allows third party systems to quickly and easily be integrated seamlessly with RAPIX in a secure, trusted environment.
FULLY SCALABLE ARCHITECTURE
RAPIX architecture is scalable. From boardrooms to single-level tenancies to large buildings, the RAPIX Lighting Control System can be easily scaled to suit all lighting control applications. projects of all sizes.
100% DALI Compliant, fast to design
Secure out-of-the-box
WELLS Standard application ready
Fast, secure integration to modern buildings
Frictionless system integration via open API
Reduces switchboard and space requirements
Tunable White ready
National support network
Plug and play replacement of faulty components
Cheap, simple restoration of tenant lighting services
No data ransoming provides lower total cost of ownership
100% DALI compliance means no vendor lock-in
Integrated monitored emergency to Australian and DALI standards.
Simple, reliable lighting control
Plug and play maintenance
Space utilisation mapping capabilities
No subscription fees for cloud services
No data ransoming. It's yours, you own it.
Healthy building applications and Circadian rhythm ready.
RAPIX Lighting Control System is suitable for a range of commercial building applications not just office buildings. Here are some examples of the applications and facilities where RAPIX Lighting Control System can be delivered.
RAPIX VISUALISATION SOFTWARE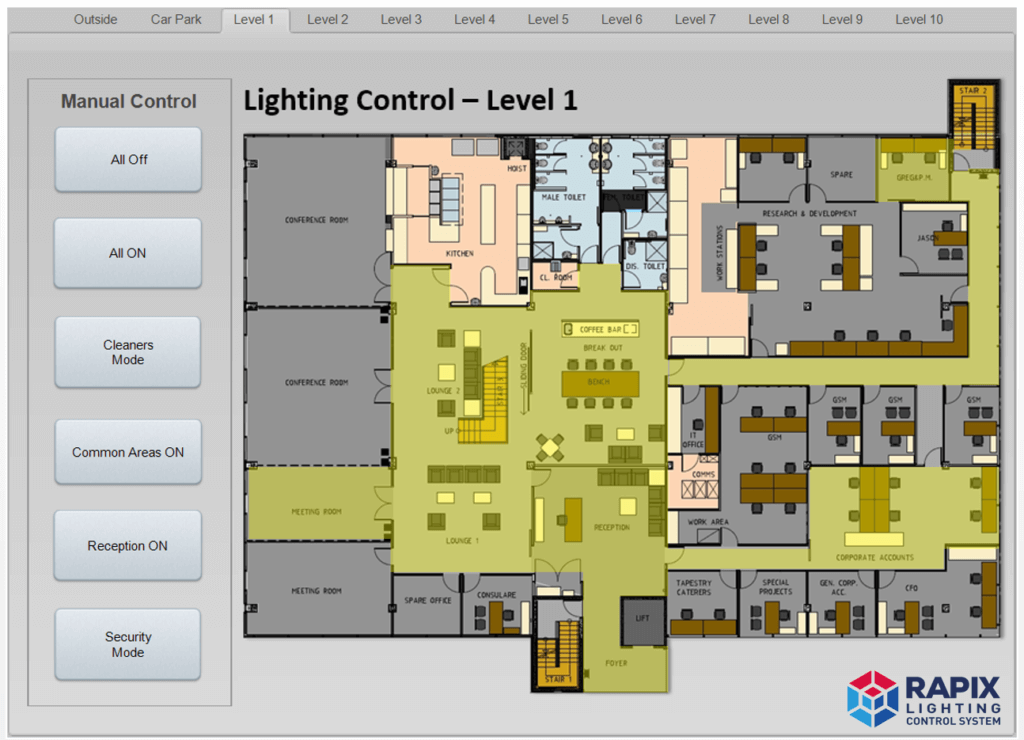 The RAPIX Visualisation Software (DGOZ-VIS-5C, DGOZ-VIS-3K, DGOZ-VIS-10K) enables a user to configure a Graphical User Interface (GUI) to control, monitor and schedule DALI devices on the RAPIX Lighting Control System. The user interface can be made available on a PC application, a web browser or a smart phone.
Besides providing system visualisation the RAPIX Visualisation Software also acts as a cost effective and efficient BMS Integration tool for BMS system such as BACNET, LON, Modbus and more.
Quickly create customised user interface using drag and drop tools
Import building floorplans
Control and monitor via PC application, web browser or smart phone application
Schedule editor for creating real time based event scheduling
Simple BMS and 3rd party integration with BACNET, LON, MODBUS and more
RAPIX ADDRESSING IS THE SIMPLE, FAST AND MOBILE SOLUTION FOR DALI SHORT ADDRESSING.
RAPIX Addressing has been engineered to offer time saving and ease of use in all projects where DALI Short Addressing is required from smaller residential fit-outs to the largest commercial installations.
RAPIX Addressing uses a hardware device to connect a laptop PC to the DALI line. The RAPIX Addressing Software has been designed to make all the repetitive DALI Short Addressing tasks accessible and easy to use. The Diginet team have extensive experience in the area of DALI short addressing, and have thought of innovative features that make quick work of DALI Short Addressing.
Your mobile device gives you the freedom to move around the building identifying, setting and assigning short addresses and resolving conflicts, for all connected DALI and DALI Emergency devices on a line.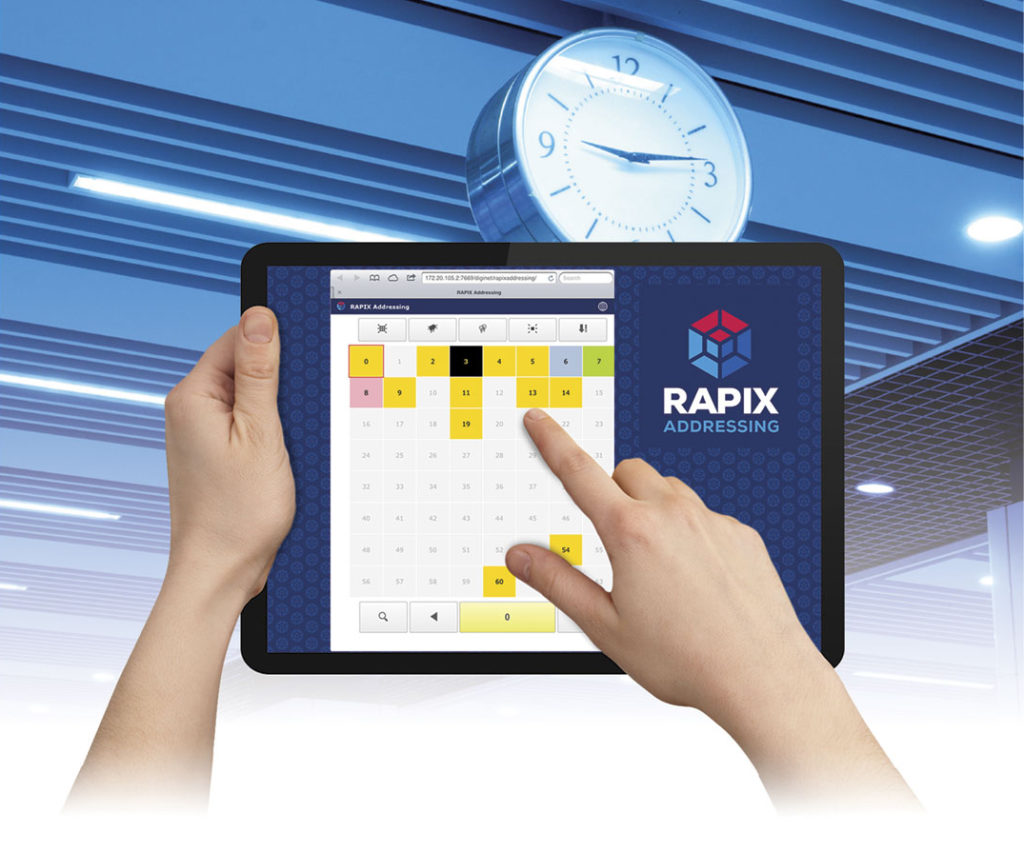 One person with a mobile device is all it takes to complete a DALI Short Addressing job.
Significant time savings can be made on all jobs, small, medium and large.
DALI Xi feature allows DALI luminaires to automatically identify & address themselves.
Our intuitive software is easy to use allowing confirmation at the touch of a button.
RAPIX EMERGENCY IS THE INTELLIGENT DALI EMERGENCY LIGHTING MONITORING SYSTEM
WITH 'ONE CLICK' COMMISSIONING.
RAPIX Emergency is a complete emergency monitoring solution that is simple to use, provides ease of operation and ensures compliance obligations are fulfilled.
Suitable for use in all projects where Emergency Monitoring is required from smaller residential fit-outs to the largest commercial installations.
Connect & auto-scan DALI lines
Auto-addresses DALI devices
Identify all Emergency DALI devices
Groups fixtures
Sets maintenance schedule
Generates automated reports
Auto-emails reports
Password protected
Scalable solution
Complies with AS2293 standards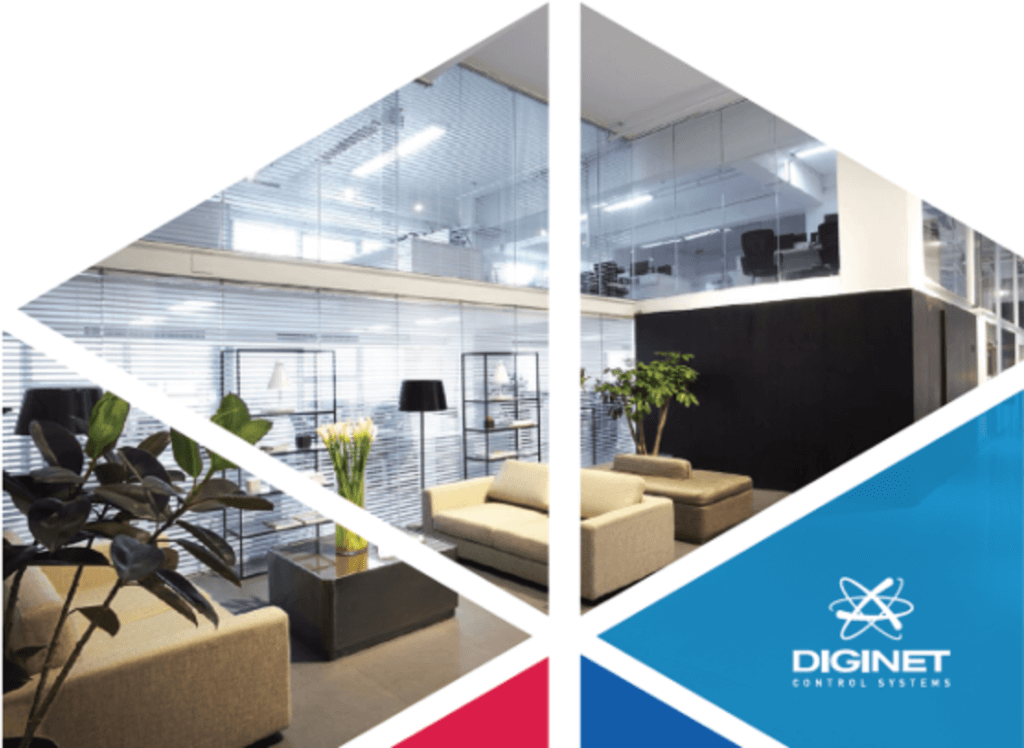 Auto-generated discharge and optional function tests to AS22393
Auto-generated test and maintenance reports emailed to you for your convenience
From smaller residential fit-outs to the largest commercial installations
Our intuitive software is easy to use allowing confirmation at the touch of a button.
RAPIX Cloud uses Australian designed RAPIX lighting control system hardware to provide a complete dimming and switching capable sports lighting solution for all sport lighting applications.
For many sporting facilities, accountability can be an ongoing headache. Keys can get lost, passwords and SMS procedures can be shared with the wrong people, and usage can be difficult to track, making billing and reporting problematic.
Enter RAPIX Cloud – a cloud based sports field lighting control solution that empowers sports clubs, councils and users to manage lighting both remotely and locally, providing utility, convenience and accountability all around.
Total control over usage and costs across multiple fields and locations
Allocation of usage via one-time token authorisation/de-authorisation
Easy reporting on usage and billing
Scheduling via a familiar calendar booking system
Ability to create multi-user access levels
Scheduling to align with regular practice and game times
Access to lighting control via a simple app and web browser interface
RAPIX Integrators are Factory Trained and Certified to deliver exceptional project outcomes for their clients with the RAPIX Lighting Control Platform.
DELIVERING EXCEPTIONAL PROJECT OUTCOMES