EMPOWERING A
BRIGHTER FUTURE
Australia and New Zealand's leading lighting solutions provider for commercial, industrial and healthcare applications.
Through inspired lighting expertise and industry-leading technology, our innovative, energy efficient solutions are lighting the way of the future.
With a 70–year history synonymous with the evolution of the lighting industry, we are recognised as the market leader in Australasia for the design, manufacturing and distribution of commercial, industrial and healthcare lighting systems.
We have sales and customer service in each capital city of Australia, and an expanding global network of brands.
We are continually exploring insights and ideas
that push the limits of what's possible, to create
the standard for what's to come.
TRUSTED PARTNER
CUSTOMISATION
INNOVATION CENTRE
sustainability
Our green credentials
INTEGRATED OUTCOMES
As the trusted partner for project managers, architects, electrical contractors and consultants, we are proud to have worked on an extensive range of exciting and challenging projects.
Whatever your commercial objectives or project challenges, our team of highly specialised designers, technicians and project managers will deliver unparalleled service throughout your lighting solution journey, from initial design approval to delivery, final installation, implementation and ongoing support. 
Our ever-expanding portfolio of projects across the commercial, industrial, and health sectors and ongoing relationships with an impressive list of clients is built on our industry leading reputation, innovative expertise and commitment to lighting solution excellence.

Tailoring a lighting solution starts with understanding your unique project requirements.

Our team of experts work with lighting control specialists, lighting designers, specifiers and end users to customise a system that meets the unique and specific needs of the environment in which it will be installed.
Our expansive portfolio of projects is testament to our innovative approach to the vast differences in the needs of lighting solutions. We specialise in designing solutions for highly complex environments such as the Victorian Comprehensive Cancer Centre that required a highly specialised blend of bespoke commercial, architectural and medical luminaires. And in some cases, we have even custom designed completely new products, like the luminaires we created for the International Towers in Sydney's Barangaroo.

With the largest lighting laboratory and testing facility in the southern hemisphere our state-of-the-art Innovation Centre delivers lighting solutions that are designed, tested and customised to the highest quality standards. Able to test products to temperatures that exceed 40℃, we are uniquely placed to develop lighting solutions that not only meet but far exceed Australian compliances in most cases.
Working around the clock, our team of committed lighting experts are also able to deliver 'first-to-market' solutions such as 'Composer' with its Design-on-Demand capability offering you the opportunity to choose and spec products to your requirement, with quick delivery in a matter of weeks, not months.
As the foundation for our innovation success, the Centre puts us ahead of our competitors by delivering quality products faster to market, whilst leading the technology curve here in Australia and around the world.

Our comprehensive lighting solutions put sustainability in the spotlight, and are designed to support your building plans and reduce waste.
Using the latest manufacturing technology and enforcing stringent quality standards, we develop smart and efficient luminaires that are reliable, fit for purpose and engineered to last. The results translate to considerable savings for workplaces by reducing both energy consumption and replacement costs, whilst helping achieve compliance to national and global sustainability standards.

Our commitment to the environment extends well beyond providing products and services that help reduce waste and energy; we're also proud signatories of these sustainable initiatives:
FluoroCycle is increasing the national recycling rate of waste mercury-containing lamps by targeting commercial and industrial sectors where the bulk of waste lamps are generated.
This voluntary product stewardship initiative is aimed at increasing the recycling rate of end-of-life emergency and exit lighting batteries.
APCO is charged with changing the way we create, collect and recover product packaging that is made, used and sold in Australia, to create a sustainable pathway.

Taking your lighting solutions even further.

Integrated provides owners of an existing brownfield commercial infrastructure with turnkey project capability that manages energy and rebate management, electrical works and lighting solutions for large-scale, multi-site changeovers. This design approach leads to visible reductions in energy consumption and cost as well as greenhouse emissions – all whilst complying with work, health and safety requirements.
Our team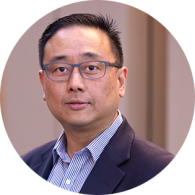 GUS ARIANTO
CEO, Pierlite Australia and NZ
"Our people, our customers, and our community are at the heart of everything we do. We believe people can change the world, and we're helping to light the way."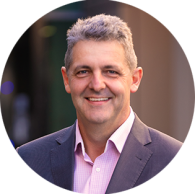 ANDREW SMYTH
GM Sales & Marketing Australia
"With sales and support teams nation-wide, our capability to provide outstanding service to our customers, as well as advice on lighting design and compliance to suit project requirements, is unmatched."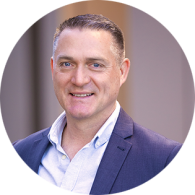 LYDELL STOKES
National Manager, Future Markets
"With ongoing investment in Design on DemandTM technology, we are in a league of our own when it comes to lighting
customisation, quality and problem-solving solutions."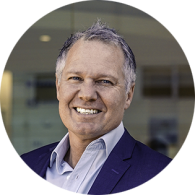 JAMES EWART
Country Manager, NZ
"We take enormous pride in supporting our industry, our community and our people. Being part of an international business ensures that we have access to the best global technology and innovation. When you combine that with having a strong NZ team, including local assembly and bespoke product innovation, we are genuinely able to deliver excellent service our customers."
The International Towers,
Barangaroo
Customising luminaires for next
generation lighting in Sydney's Barangaroo
A bright future
with Pierlite
VISION
Empowering our people, our customers and our community to make a positive difference for a brighter future.
MISSION
Our mission is to continuously challenge the status quo to drive growth through pursuit of innovation, excellence and performance to service our customers and our community.