Why empowerment in the workplace
is essential.
Andrew Smyth
General Manager Sales & Marketing (Aust)
"Empowerment" seems to be a buzz word thrown around in the business world these days. But what does it really mean to be empowered, or to empower others? Why should we even be paying attention to empowerment at work? In this article, I go through my thoughts on empowerment in the workplace, and why it plays an essential role in creating a healthy work culture.
Why empowerment in the workplace is essential
Empowerment. It's a word that we often hear thrown around as some sort of goal, as a value, a sign of good workplace culture, and a hallmark of effective leadership. But what does "empowerment" really mean? It's one of those leadership principles that is often misunderstood and difficult to put into action. Why does individual and collective empowerment even matter in the workplace, what do we gain from empowerment, are there any tangible benefits that come with it?
As a general manager at Pierlite, people often ask me these sorts of questions because empowerment is something we pride ourselves on. I know that Pierlite could never have fostered our culture of teamwork, trust, and collegiality without empowerment. In my role as General Manager of Sales, I've learnt that when a team feels empowered, so do individuals within that team. Similarly, when an individual feels empowered, they also infect their team with this can-do attitude.
Empowerment cannot exist unless we feel like we belong, our opinions matter and that we are part of a team. One of the most common misconceptions I encounter comes from the assumption that empowerment occurs in a vacuum. People often forget the reasons why someone is empowered – they forget about the workplace culture, teamwork, and respect that allows an individual to feel empowered. Why do these things matter? They matter because we can never truly feel empowered unless we are comfortable expressing ourselves and are not afraid of voicing our opinions. In turn, empowered employees are more likely to be confident and motivated because they know that their initiative, intelligence, and opinions are valued. If we consider the benefits that come with motivation and confidence, we can see why leaders so often talk about empowerment. When an employee and a company get empowerment right, incredible and exciting things can happen!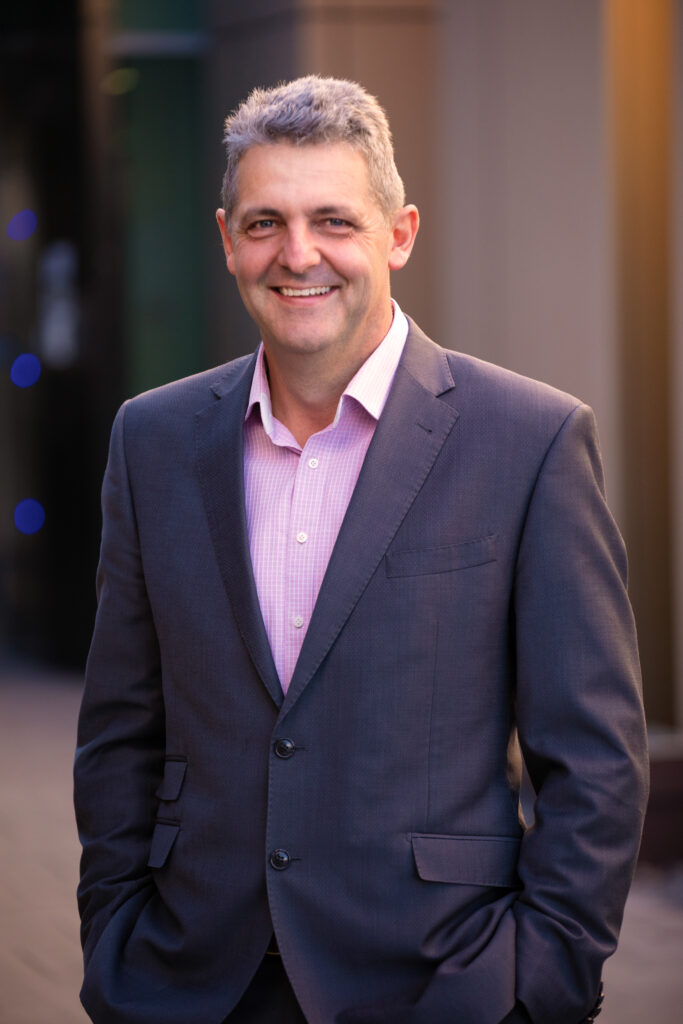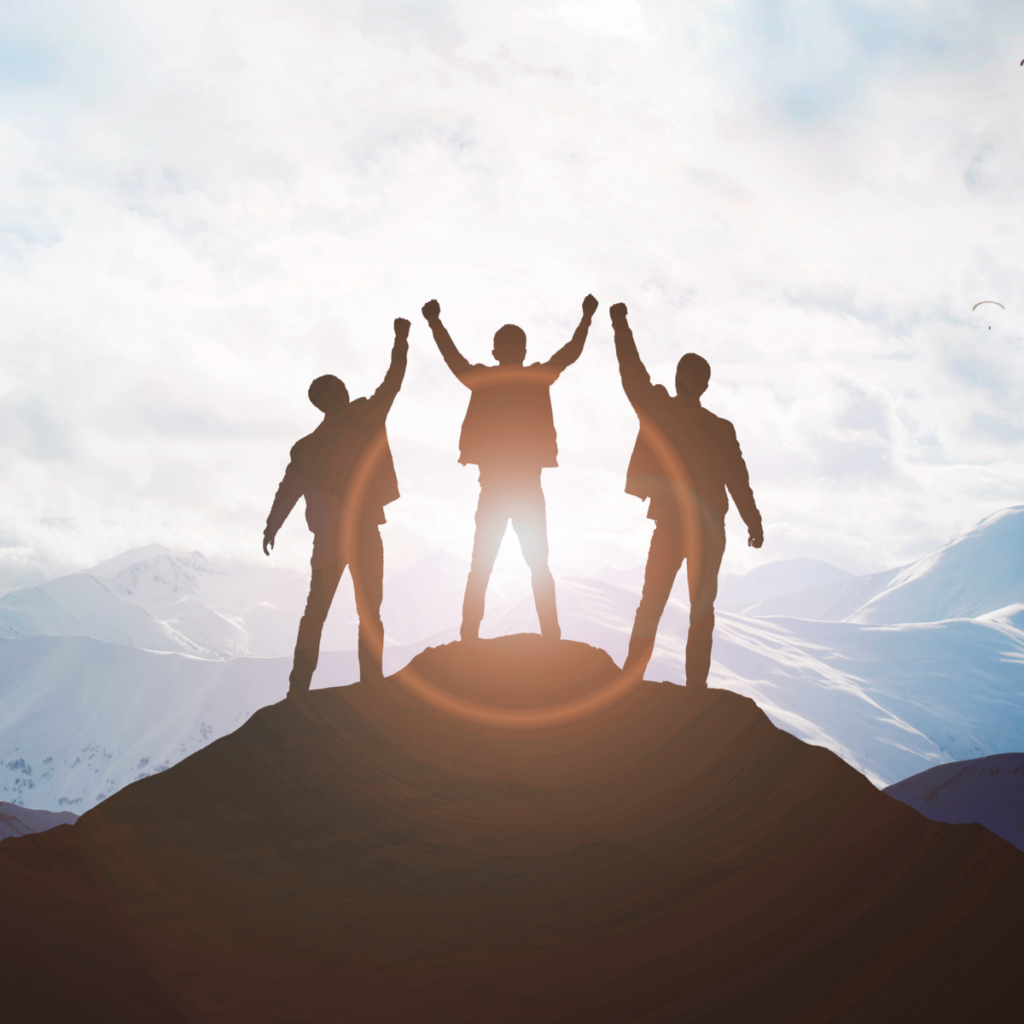 What do I know about empowerment?
Put simply, I wouldn't be where I am today if I didn't feel empowered. Empowerment has allowed me to become stronger and more confident, it's helped me to realise my potential and change my profession from carpentry to sales. I believe that every individual can be empowered, we just need to think of empowerment as something that can be nurtured. Just like a seed that needs care and sunlight to grow, so can empowerment be planted within us all. To explain this some more, I will tell you a little bit about myself and how I ended up where I am today.
Growing up I dreamed of one day becoming a builder. I achieved this dream but soon realised that something was missing, that I didn't want to continue working on construction sites for the rest of my career. As a carpenter, my flair for sales was apparent because I was successful in selling construction products and services every day on the job. My talent for sales was soon recognised by significant construction companies around Australia. If I didn't feel empowered by those companies I worked for, I would never have made the switch from carpentry to sales when I was 37 years old. Since making that career switch, I have never looked back!
After over a decade of experience in various sales and management roles, I decided that I wanted to work for a company that closely aligns with my values. A company that would allow me to make a positive difference. I didn't need to look further than Pierlite!
Pierlite's workplace culture and values of trust, transparency, and kindness have further empowered me because I know that I am an important part of our team. I am lucky to work for a company that recognises my talents and allows me to grow professionally, first promoting me to Regional General Manager Victoria and Tasmania, and then to General Manager Sales. Today, as part of Pierlite's executive team, I am responsible for managing around 80 different employees in various departments, including seven regional managers who report to me – something I never would have dreamed of achieving as a child! 
Empowerment through mentorship
Having seen first-hand the benefits of Pierlite's free and accessible learning programs, I know that education is empowerment. People feel motivated and valued when they are provided with the tools they need to learn and grow. Think about it. If your workplace takes no interest in your professional development, if your employers view you as a mere cog in the machine, would you feel like your opinions and talents matter? Probably not. But if a workplace takes the time to develop their employees and invest in their education, it sends a message that employees are valued and that their employer has their best interests at heart.
Education also fosters a spirit of individual and collective empowerment because it allows us to build personal connections with our workmates. When we learn, we grow together, and we have a new appreciation for the jobs and expertise of others. This encourages what's called a "community mindset", where people share a sense of belonging to a group and work together for both individual and group success. With a community mindset, the success or growth of one individual is not seen as something to be jealous of or bitter about, but rather as something to be celebrated, as something that we all benefit from.
Mentorship is also education, and it is key to fostering a culture of empowerment. Mentorship teaches leaders to show respect for their colleagues. It teaches them to listen, to probe for their ideas, and to care about their success on a personal and professional level. At Pierlite, I've been lucky enough to have firsthand experience of how mentoring empowers the mentor just as much as it does the mentee.
Being able to mentor others is one of the highlights of my job. Whether it's providing my team with guidance and advice or leading by example, it's always fulfilling to help others grow and improve. One way Pierlite focuses on mentorship is by committing to employee development from day one. It's common for me to sit down with new sales employees and chat about their skills, aspirations, and what they want to bring to Pierlite. I also actively seek feedback from my team about my performance as a leader and a colleague. Not only is this an excellent way for me to improve for them, but it also encourages the team to expand their thinking about what we can strive for and what could be better in the company.
Through actively finding ways I can mentor others, I am able to develop a strong rapport with my colleagues while working to eliminate the idea of a top-down hierarchy. I've seen too many other companies establish a barrier between new employees and their managers, and I want to make sure my team knows they can talk to me about anything. This empowers us all to work as a team and learn from each other.
When I mentor others, I find the GROW model to be a useful way of empowering people. In this model, GROW stands for Goal, Reality, Options (or Obstacle), and Will (or Way forward). Goal refers to the need to be clear on your destination and what you are hoping to achieve. Reality involves taking stock of where you are at and what resources you have at hand to achieve your goal. Options (or Obstacles) references the need to investigate your options, review other people's experiences on similar journeys and map out how you are going to get there. Finally, Will (or Way Forward) simply refers to the part where you commit to the journey and recognise the adaptability you may need to have, particularly when coping with any hurdles you might face.
This model helps empower employees because it encourages them to achieve their goals, while also helping them question their assumptions, and make effective decisions. From a mentor's point of view, this model is also empowering because it allows me to make a practical connection with my mentees while also using active listening skills to help them reach their own decisions.
By asking questions, I am helping others to make better decisions, solve problems, learn new skills, and progress in their careers. I also know that by setting up a framework through which people can assess their aspirations, I am empowering them to set and achieve ambitious goals.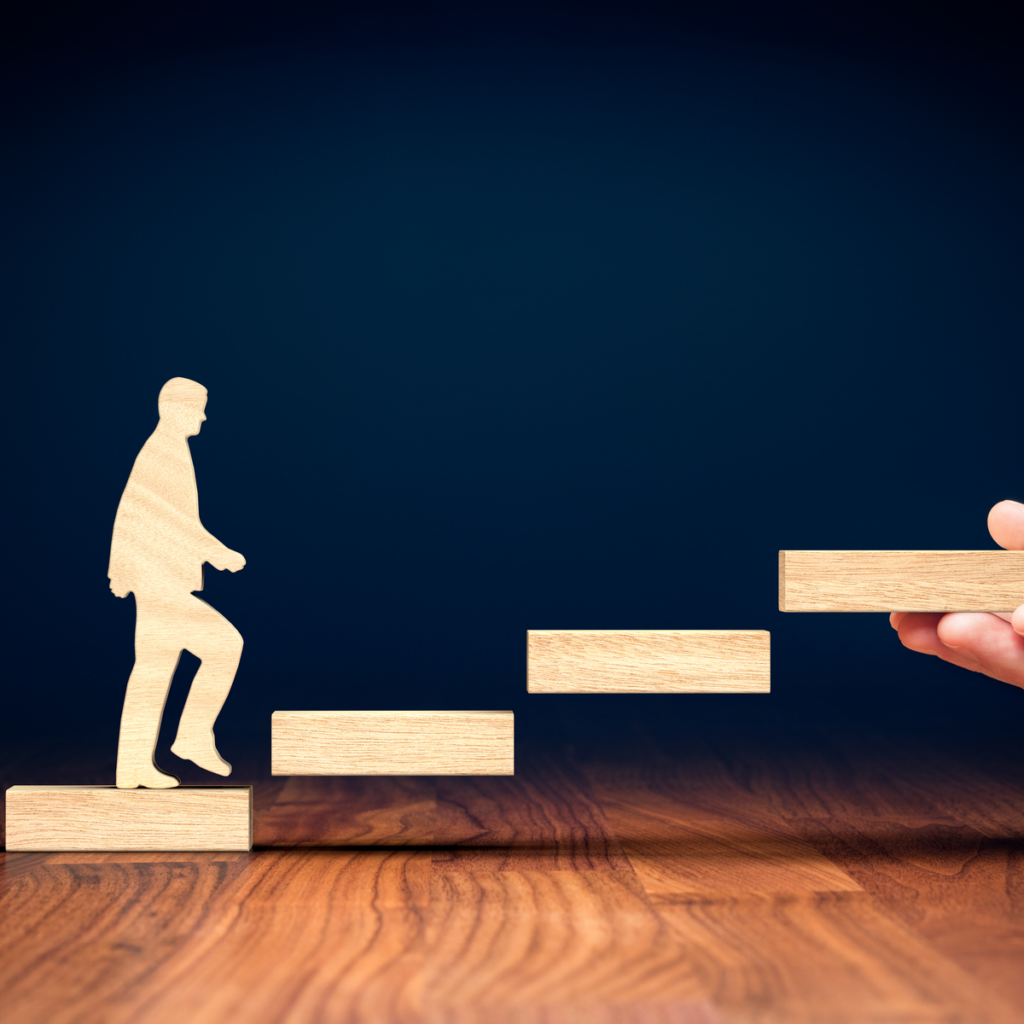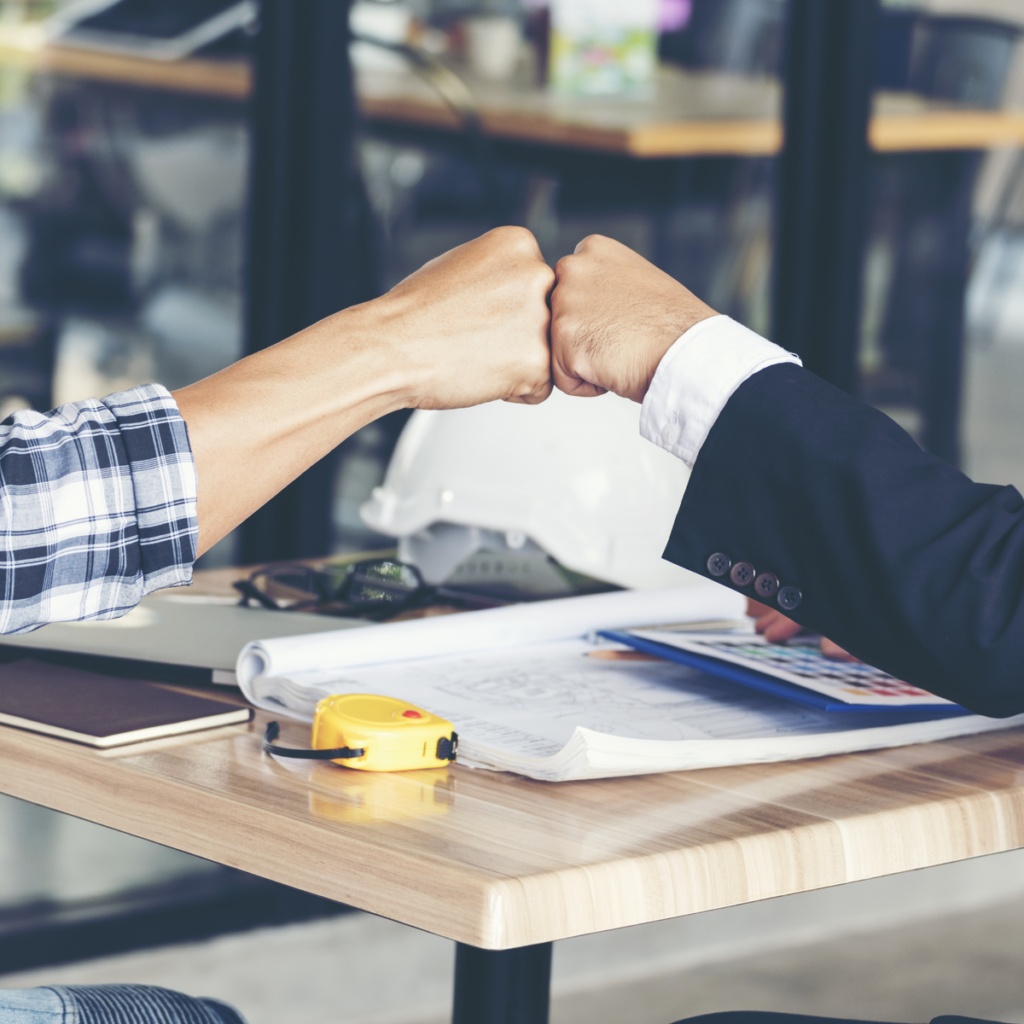 Empowering people also requires placing our trust in them. When you empower your employees to expand their skill set and learn about different fields of work, they will feel more confident about making decisions and taking initiative. As a leader, it's then up to you to trust others to make decisions and carry out their tasks.
This crucial aspect of empowerment – the element of trust – flows on from my previous point about education. When a team member has the authority to make a decision, they are empowered. However, if this team member makes decisions that are dismissed by their colleagues, their sense of empowerment will take a hit! This is why we all need to ensure that employees are skilled and knowledgeable enough to make a good decision before they are given authority to do so. When your team feels confident in their abilities, the results will follow in a matter of time.  
This element of trust also allows your employees to feel accountable for their decisions, mistakes, and successes. It's important to note here that accountability doesn't need to be a scary word, we all make mistakes, and we learn from our errors. If your employees feel accountable for their actions, it means that they both care about their work and are trusted to have ownership over their decisions.
I've also seen how our sense of initiative comes from feeling empowered to work within a team. Empowerment helps shift our mindsight from talking about "my work, my goals and my objectives" to "our work, our goals and our objectives". When we create room for independent work and decision-making, teams can discover that they're able to achieve far more than they originally thought possible, and every individual feels proud of the role they have played.
How leaders should empower
Over the years, I've learnt that there are key leadership skills that help empower your employees, as individuals and as a team. Here, I'll cover three central ones that I have found the most effective.
The first one is to keep an open mind and never close yourself off to new ideas. When a manager or employer is open and curious about new ideas, their employees feel more empowered. Unfortunately, there are still managers who greet new ideas with outright dismissal and there are managers that pretend to care and listen but never do anything with the ideas of others. Both behaviours discourage empowerment. Taking the time to respectfully listen sends the message that people are valued and respected.
The second is to be a supportive leader. As a leader, you cannot empower others if you are not respected or supported by your team. If employees feel like their manager cares about them and has their best interests at heart, they will feel empowered. This requires you to treat everyone with the same amount of respect, regardless of their position within your business.
The third is to always recognise your teams' efforts and encourage them to continue to achieve more. Make sure to praise others for a job well done. This might sound obvious, but I have seen how often this important step is overlooked. Work that is praised or rewarded is repeated, team members who know what they are capable of will try to maintain high standards.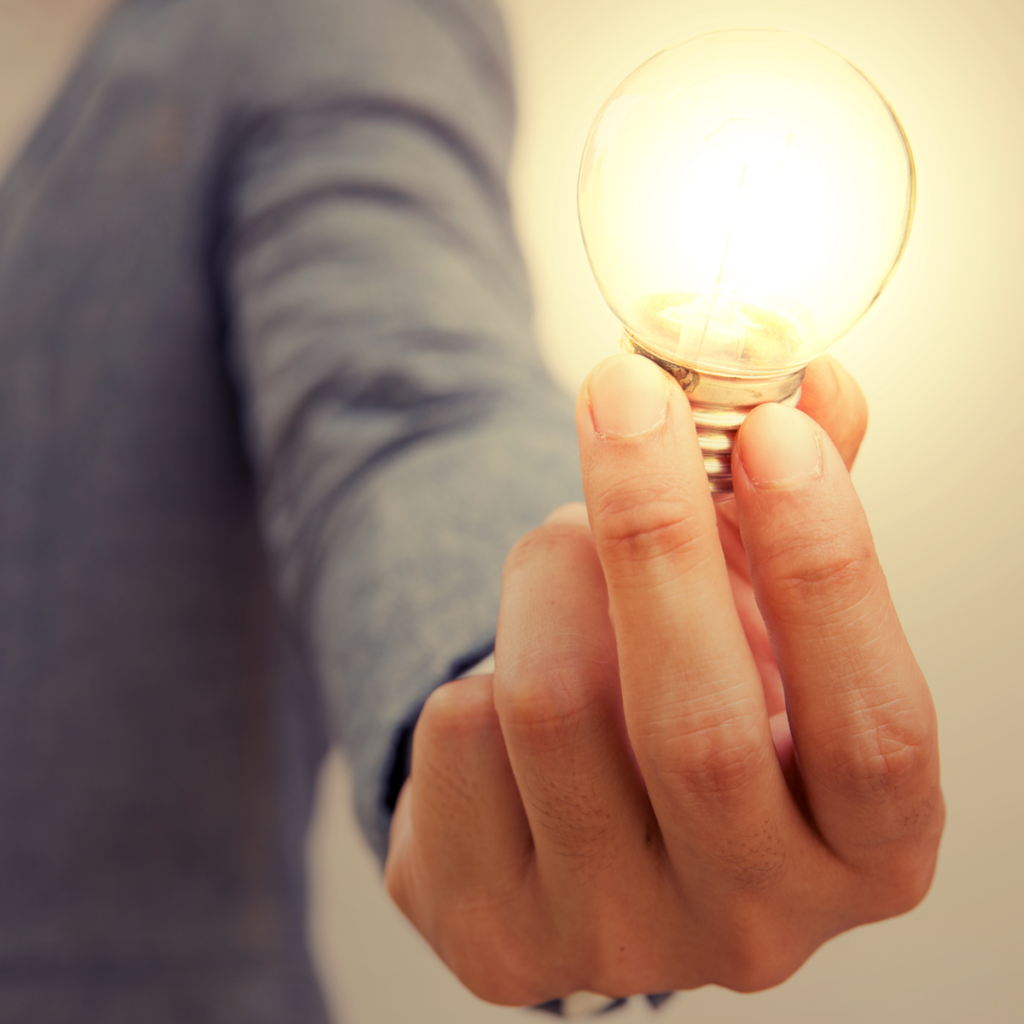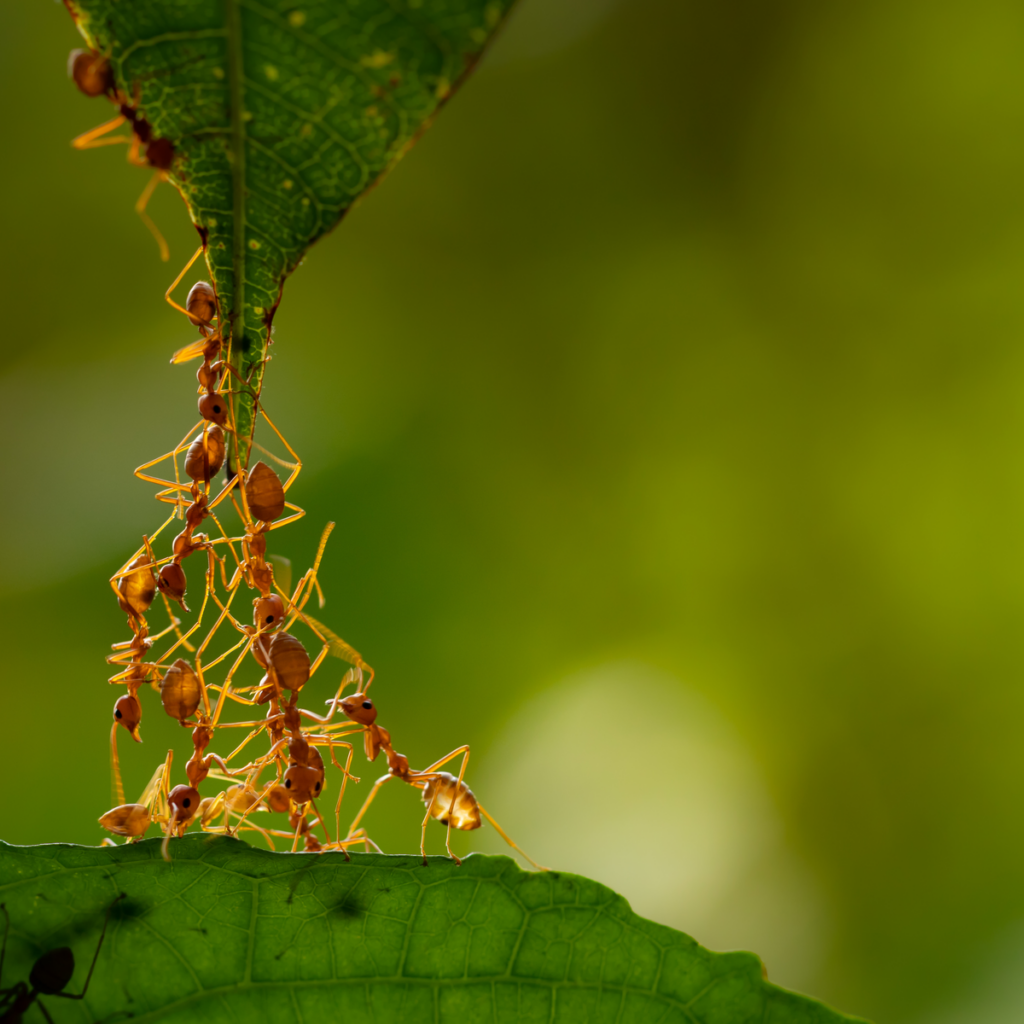 Together, we achieve more
When all is said and done, empowerment really comes down to bringing out the best in people. What I've learned over the course of my career is that empowerment never exists in isolation –we all have our part to play in empowering others. Empowerment comes from knowing our role within a team and feeling like the work we do matters. When this happens, we feel empowered and we also feel motivated and ready to take initiative. Empowered employees concentrate on their job, but not with a myopic focus, instead they understand the importance of their work ­– how it impacts their company and the broader community.
When we see all the benefits that come with empowerment, we see why it is so important. Just recently, a study from Zenger Folkman found that only four percent of employees are willing to give extra effort when empowerment is low, but 67 percent are willing to go above and beyond when they feel empowered at work. Forbes Magazine has also looked at the impact of empowerment in the workplace. In their study of more than 7,000 employees, Forbes found that employees who felt a low level of empowerment were rated with engagement at around the 20th percentile, whereas those with a high level of empowerment were at the 79th percentile.
As a leader, when you empower your employees, when you encourage their growth and trust their skillsets, your team might discover that they can achieve goals they once considered unattainable. You will find yourself working with a group of passionate and motivated people, who are willing to work hard because they take pride in their job. It's truly a win-win situation, the best of all outcomes. Who wouldn't want to have a workplace culture like this?